Fotos: Holger Edmaier, 2018
FRAU.BACH
non-algorithmic songs
Deutscher Text siehe unten…
Silvia Pfändner, Hubl Greiner and Thomas Maos are modern storytellers and sound inventors – with their sounds they tell stories of the absurd, spiritual, surreal, Dadaistic and shamanic. Their songs are improvised compositions.
FRAU.BACH creates sound images that fascinate, disturb, carry away and touch the soul. They are silent and shrill, static and moving, mysterious and brute. FRAU.BACH call their music "non-algorithmic songs" because they don't follow any common scheme.
One hears archaic gong sounds and electronically alienated word fragments, splinters of a blues guitar riding on a binaural beat and mantra-like songs bathing in atonal, epic sound surfaces. New music collides with post-rock and ambient. The music of FRAU.BACH is the art of the unexpected and surprising, it seduces and touches.
FRAU.BACH
Silvia Pfändner (Leipzig) – voice, electronics
Thomas Maos (Tübingen) – guitars, pedals, motioncontroller, loops
Hubl Greiner (Konstanz) – gongs, drums, percussion, electronics
Maul halten! – FRAU.BACH live auf dem Bachfestival Tübingen
Vielen Dank an Mane Bock für die Tonaufnahmen!
Silvia Pfändner
The actress and singer has expanded her voice spectrum through free improvisation following her classical vocal studies. In addition to the interpretation of compositions in the fields of chanson and new music, she brings her own characteristic musical labyrinth to the stage, where not only the pure beauty of a sound is in the foreground.
She combines her singing with the theatre in a charming network of meanings, whose fictive character mercilessly comes to light, with manifold sound colours, rhythmic nuances and dadaistic language fragments.
Thoms Maos

guitarist, soundartist, composer, founder of the CAMP festival
Thomas Maos is a German-Cypriot guitarist, performer, experimental musician and composer From 1995 – 2000 he directed the workshop stage NIET (New Improviser Ensemble Tübingen) in the Tübinger Club Voltaire with international guests from the free improvised music scene. At the same time he founded the rock band DEAD POETS with the singer-songwriter Paco Steinmann. In the following years Maos increasingly moved between different genres and projects.
In 1999 Thomas Maos founded the international festival Creative Arts and Music Project (CAMP) together with the cellist and media artist Fried Dähn. In addition to numerous solo appearances, Maos collaborates with musicians such as Elliott Sharp, Saadet Türköz, Joseph Klammer and Mark Kysela as well as actors, visual artists and dancers.
In 2013 Maos performed with the formation BRAINS at the Zappanale. Since 2015 he has been guitarist and arranger of the band Lucie M. and the Tribunal des Escargots, which released its debut album Kreuzweise in 2017.
Hubl Greiner
Hubl Greiner is a musical border crosser who bends with pleasure over the abyss and sometimes even further. Besides "HULU PROJECT" he is known as the former head of the German cult band "THE BLECH" as well as a producer of numerous acts and projects. He has made a name for himself beyond the borders of Germany as an unconventional, innovative and experimental musician, composer and filmmaker.
Inspired by the musical subculture beyond the mainstream, he began to play drums and bass in the early 1970s. His influences can be traced back to Bavarian folk music, jazz, rock, punk, sound art and contemporary music.
By meeting other musicians, new horizons have opened up for Hubl. The encounters with the jazz and avant-garde musicians of the European "Rock in Opposition" scene, the musicians of the independent music network "Schneeball", the Yoruba drummers from Nigeria, North American Indians (Navajos, Northern Tutchones, Lakotas, Cherokees and O'odhams) were particularly influential as well as musicians from the Asian culture, underground musicians from the former Eastern Bloc, Hip Hop artists from France, the unique Iva Bittová, the Sudanese Sufi Mohamed Badawi, the legendary South Indian Tavil master Paramashivam and the equally legendary shamanistic singer Stepanida Borisova from Siberia.
Hubl receives international awards and tours as a musician through Western and Eastern Europe, North and South America, Canada, Japan, Sakha/Siberia, Russia, Sudan, Egypt, Lebanon, Cuba, Iceland and Estonia. He has worked on around 65 CDs as a musician, composer and producer and has released 7 documentaries as a director.
"…a devil-of-a-fellow and probably one of the most creative producers and musicians in his profession in Europe."
Ear Magazine, New York
"Already climbing the World Music charts in Europe, it's sure to become a classic in the experimental sub-genre. TranceSiberia breaks barriers most musicians wouldn't even consider, let alone ponder. A must have."
Folk-tales, Portland, USA
…provides the broad ass of the citizens with pepper.
Radio Spazio Uno / Naples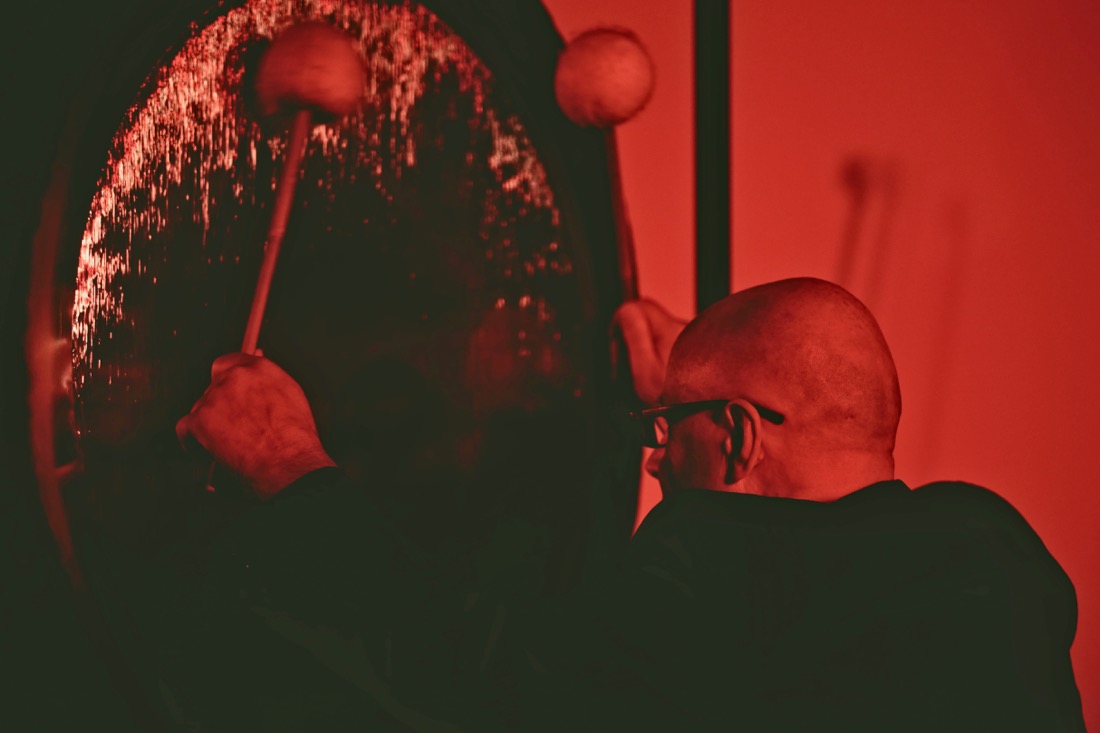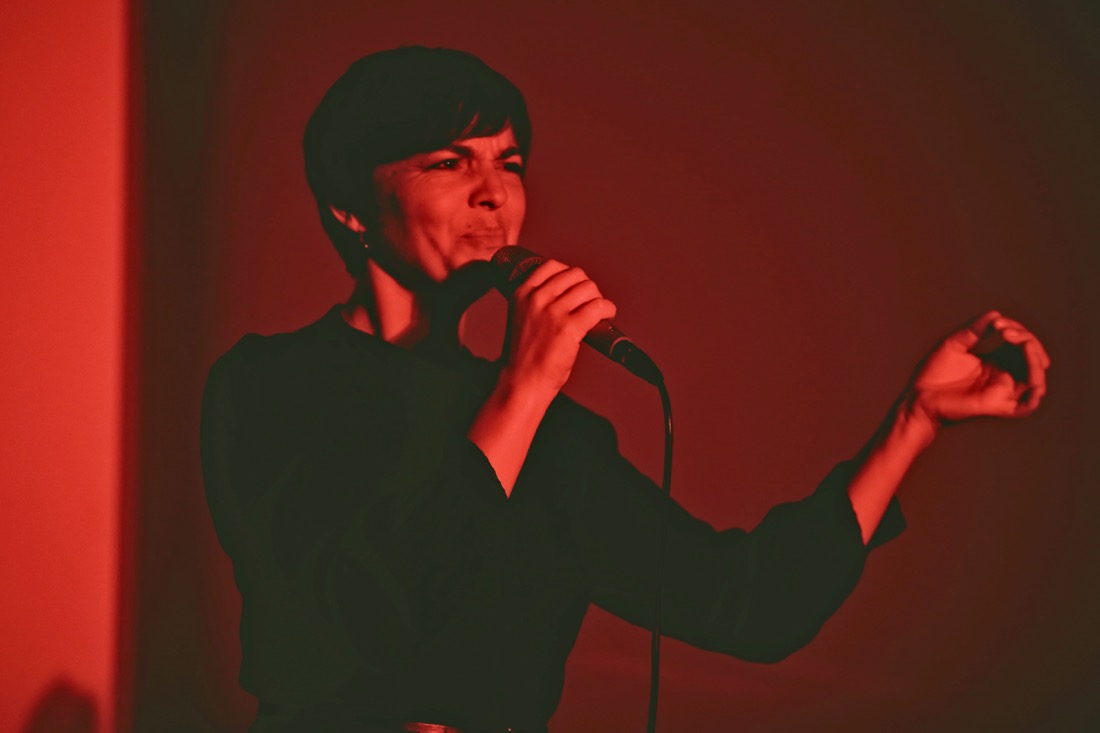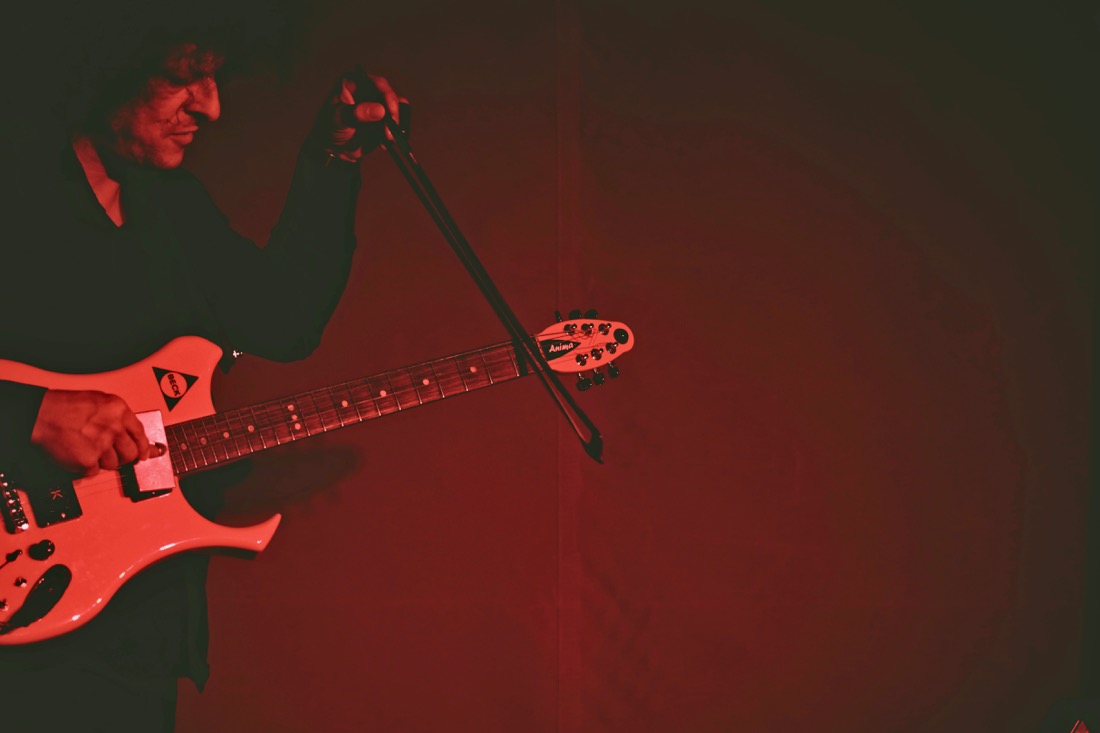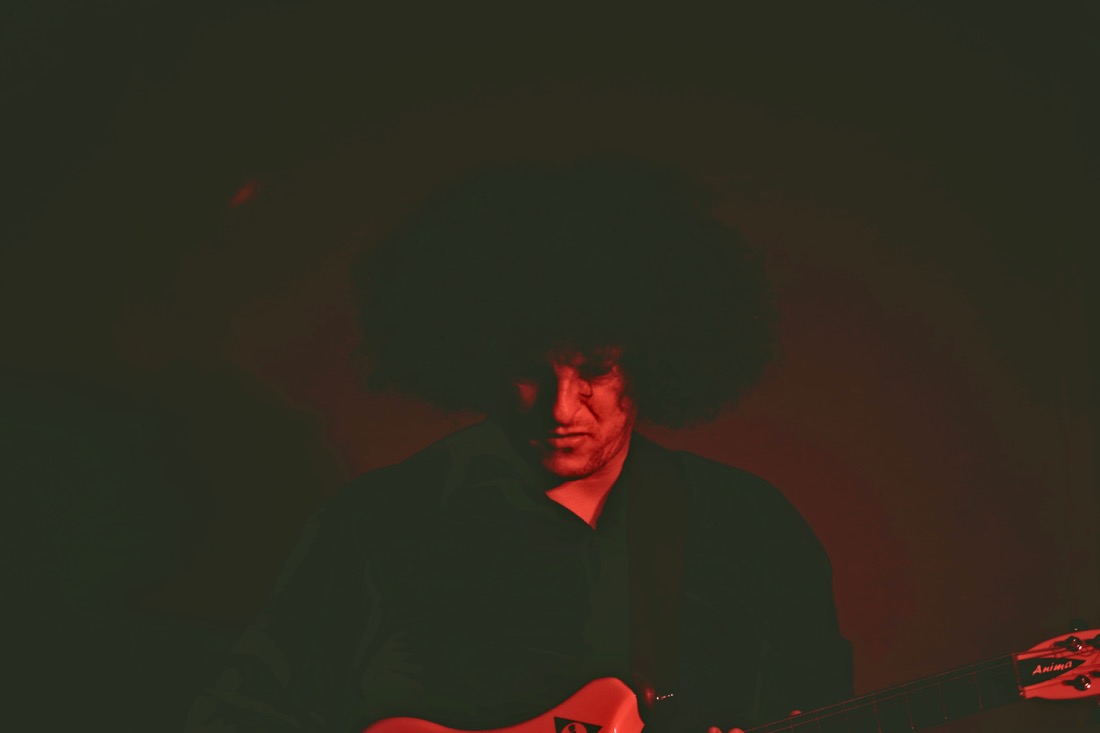 FRAU.BACH
non-algorithmic songs
Silvia Pfändner, Hubl Greiner und Thomas Maos sind moderne Storyteller und Soundtüftler – mit ihren Klängen erzählen sie Geschichten des Absurden, Spirituellen, Surrealen, Dadaistischen, Schamanischen. Ihre Songs sind improvisierte Kompositionen.
Frau.Bach entwirft Klangbilder die faszinieren, verstören, mitreissen und die Seele berühren. Sie sind still und schrill, statisch und bewegt, geheimnisvoll und brachial.
FRAU.BACH nennen ihre Musik non-algorithmic songs, weil sie keinem gängigen Schema folgen.
Da hört man archaische Gongklänge mit elektronisch verfremdeten Wortfetzen, Splitter einer Blues Gitarre reiten auf einem binaural beat und Mantra-artige Gesänge baden in atonal, epischen Klangflächen. Neue Musik kollidiert mit Postrock und Ambient. Die Musik von FRAU.BACH ist die Kunst des Unerwarteten und Überraschenden, sie verführt und berührt.
FRAU.BACH
Silvia Pfändner (Leipzig) – Stimme, Elektronik
Thomas Maos (Tübingen) – Gitarren, Pedale, Motionkontroller, Loops
Hubl Greiner (Konstanz) – Gongs, Schlagwerk, Elektronik
Silvia Pfändner
Die Schauspielerin und Sängerin hat im Anschluss an ein klassisches Gesangsstudium ihr Stimmspektrum durch die freie Improvisation erweitert. Neben der Interpretation von Kompositionen in den Bereichen Chanson und Neue Musik, bringt sie ein ureigenes musikalisches Labyrinth auf die Bühne, bei dem nicht nur die pure Schönheit eines Klanges im Vordergrund steht.
Mit vielgestaltigen Klangfärbungen, rhythmischen Nuancen und dadaistisch anmutenden Sprachfragmenten verbindet sie ihren Gesang mit dem Theater zu einem charmanten Bedeutungsgeflecht, dessen fiktiver Charakter erbarmungslos ans Licht tritt.
Thomas Maos
ist ein deutsch-zypriotischer Gitarrist, Performer, Experimentalmusiker und Komponist.
Von 1995 – 2000 leitete er die Werkstattbühne NIET (New Improviser Ensemble Tübingen) im Tübinger Club Voltaire mit internationalen Gästen aus der frei improvisierten Musik. Parallel dazu gründete er mit dem Singer-Songwriter Paco Steinmann die Rockband DEAD POETS. In den folgenden Jahren bewegte sich Maos vermehrt in unterschiedlich projektorientierter Arbeit zwischen E- und U-Musik. 1999 gründete Thomas Maos zusammen mit dem Cellisten und Medienkünstler Fried Dähn das internationale Festival Creative Arts and Music Project (CAMP).
Neben zahlreichen Soloauftritten arbeitet Maos mit Musikern wie Elliott Sharp, Saadet Türköz, Joseph Klammer oder Mark Kysela sowie Schauspielern, Bildenden Künstlern, Visual Artists und Tänzern zusammen. 2013 tritt Maos mit der Formation BRAINS bei der Zappanale auf. Seit 2015 ist er Gitarrist und Arrangeur der Band Lucie M. und das Tribunal des Escargots, die 2017 ihr Debütalbum Kreuzweise herausbrachte.
Hubl Greiner
Hubl Greiner ist ein musikalischer Grenzgänger, der sich mit Lust über den Abgrund beugt und manchmal auch weiter. Neben "HULU PROJECT" kennt man ihn vor allem als ehemaligen Kopf der deutschen Kult-Band "THE BLECH", sowie als Produzent zahlloser Acts und Projekte. Er hat sich über die Grenzen Deutschlands hinaus einen Namen als unkonventioneller, innovativer und experimentierfreudiger Musiker, Komponist und Filmemacher gemacht.
Inspiriert durch die musikalische Subkultur abseits des Mainstreams begann er Anfang der 1970er Jahre Schlagzeug und Bass zu spielen. Seine Einflüsse führen auf Bayerische Volksmusik, Jazz, Rock, Punk, Klangkunst und Neue Musik zurück.
Durch das Zusammentreffen mit anderen Musikern haben sich für Hubl neue Horizonte geöffnet. Prägend waren dabei vor allem die Begegnungen mit den Jazz- und Avantgardemusikern der europäischen "Rock in Opposition" Szene, den Musikern des unabhängigen Musikernetzwerks "Schneeball", den Yoruba-Trommlern aus Nigeria, nordamerikanischen Indianern (Navajos, Northern Tutchones, Lakotas, Cherokees und O'odhams), Musikern aus dem asiatischen Kulturkreis, Underground-Musikern aus dem früheren Ostblock, Hip Hop Künstlern aus Frankreich, der einzigartigen Iva Bittová, dem sudanesischen Sufi Mohamed Badawi, dem legendären südindischen Tavil-Meister Paramashivam und der ebenso legendären schamanistischen Sängerin Stepanida Borisova aus Sibirien.
Hubl erhält internationale Auszeichnungen und tourt als Musiker durch West- und Osteuropa, Nord- und Südamerika, Kanada, Japan, Sakha/Sibirien, Russland, Sudan, Ägypten, Libanon, Kuba, Island, Estland. Er wirkt bei ca. 65 CDs als Musiker, Komponist und Produzent mit und veröffentlicht 7 Dokumentarfilme als Regisseur.
«…a devil-of-a-fellow and probably one of the most creative producers and musicians in his profession in Europe.»
Ear Magazine, New York
«Already climbing the World Music charts in Europe, it's sure to become a classic in the experimental sub-genre. TranceSiberia breaks barriers most musicians wouldn't even consider, let alone ponder. A must have.»
Folk-tales, Portland, USA
… versorgt den breiten Arsch der Bürger mit Pfeffer.
Radio Spazio Uno / Neapel